Wilkie Collins had the longest writing career of any major mid-19th-century English novelist, writing short stories and novels from 1844 to 1889. Literary criticism, however, has traditionally seen him as only notable for his two mystery novels, The Woman in White (1860) and The Moonstone (1868).
While these are some of the century's earliest, and best mysteries, praising only them ignores the social and political themes common in Collins's work, especially his later novels.
The favouring of the mysteries even started with Charles Dickens, who employed Collins at his magazine Household Words. Dickens often published Collins there and in its successor All The Year Round. Though he did enjoy going out at night, in London or Paris, with the somewhat dashing Collins, Dickens only copied his literary approach once, in The Mystery of Edwin Drood, unfinished at his death.
Collins was born in 1824; his father was an established painter, of the old landscape-oriented, careful style, an approach Joseph Turner was to overturn. Collins could himself paint quite well, but his busy mother was more of an influence on him. A very keen reader, she seems to have inspired him as a writer and he was close to her throughout her life.
Collins' first two novels were unlike the rest of his work. He began with themes that were overseas and historical, following Walter Scott and Edward Bulwer-Lytton, but his topics were distinctly lively.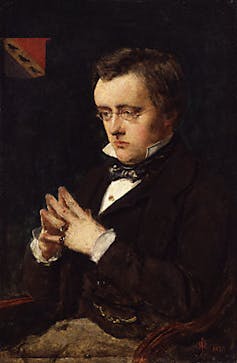 Ioláni, written in 1844-5, was about love and tragedy in the Pacific, but it remained unpublished until 1999. Antonina (1850) depicted the Gothic attack on Rome in 408 BCE, with a woman among their leaders.
But then Collins shook off the weight of the past, starting on the main theme of his life's work, modern troubled families. In Hide and Seek (1851), Mat Marksman, who has returned from America, having been scalped by native Americans, detects his strange family past.
A very different novel, but another with a modern-day colloquial title and again dealing with complex family matters, was The Dead Secret (1857): this time a woman traces her own baffling origins and their impact on the present.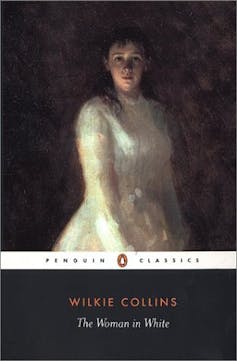 Family puzzles and intrusive criminality flourish in The Woman in White (1860), a highly popular and admired novel. An unemployed art-teacher meets a white-clad beauty late at night in London: she has escaped from an asylum, and says she comes from Cumberland. Then he is found a job at a country house: Laura Fairlie, who looks very like the girl in the street lives there. Mysteries, crimes, and acts of unselfish courage follow: finally the intrusive evil forces – Sir Percival Glyde and Count Fosco – are defeated and the art-teacher and the beauty can be happy together.
---

Cities of the dead: the Victorian obsession with graveyards


---
Now enjoying a large reputation, Collins produced some more excellent big, thoughtful novels after this one, which seem almost forgotten as they are not mysteries. No Name (1862) is about a woman who struggles bravely and cleverly after her parents die.
Then there is the even more elaborate Armadale (1866). This offers two men both named Alan Armadale and a major female villain, Lydia Gwilt, who interact melodramatically. Throughout, Collins debates – as a serious novelist – the interface of Chance and Fate.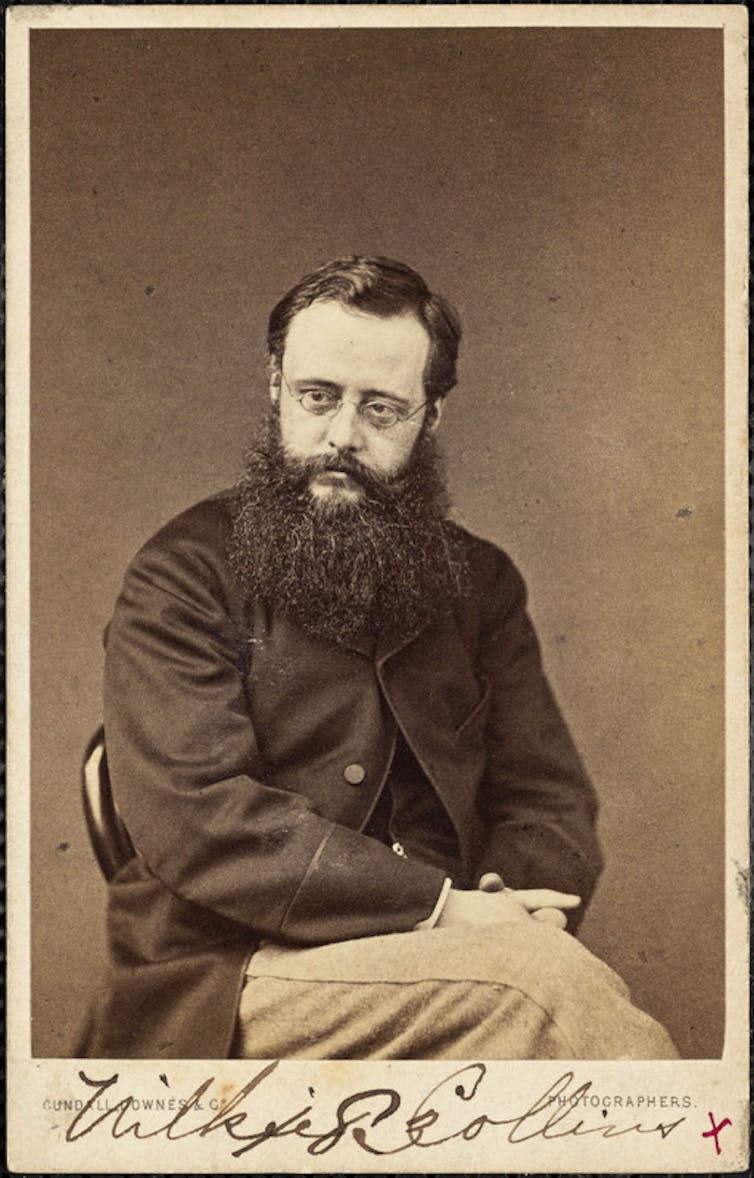 After that Collins produced The Moonstone (1868). It offers a mystery: what happened to the great diamond on the heroine's birthday night? But it provides much more than an unguessable solution – that should not be revealed here. In addition to that, the police detective fails, an amateur does much better, there is a bossy over-religious woman, a radical young girl servant and overall praise for three heroic Indians. Collins, dissents from conservative English hostility towards Indians at that time, stemming from the 1857 native resistance to colonialism they called the "Indian Mutiny".
Christian socialism, vivisection, nationalism
In the 1870s Collins, taking a lot of laudanum for what the doctors called gout, wrote fine short stories, often about troubled but finally successful romances, perhaps reflecting his own two affairs – for some years conducted at the same time.
In this later period he produced a range of usually short but often very interesting novels. They are ignored by most commentators, no doubt at least in part because they are often challengingly socially aware. In The Law and the Lady (1875), a wife determinedly investigates and saves her husband from the charge of murdering his previous wife.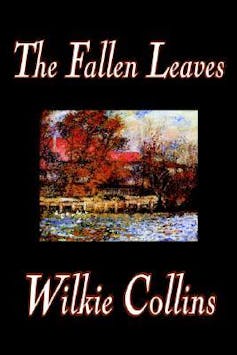 There is early feminism here: Dorothy Sayers, in her introduction to The Moonstone, said Collins creates women who are `"strong, resolute, and intellectual". Radicalism can also be a central element. The Fallen Leaves (1879) has the young British hero lecturing on the Christian Socialism he learnt abroad in an American radical community.
Then Heart and Science (1883) attacks modern vivisectionists: central to the story is a scientist who has been killing dogs in his research.
In this last period, Collins ranges widely: Jezebel's Daughter (1879) is set in the complexities of the German business world, and his very last book, Blind Love (1890), completed by Walter Besant after Collins died in September 1889, has a central figure seriously involved with the Irish independence conflict of the time.
---

Five novels from the Victorian era to give comfort in troubled times


---
Strong, intriguing women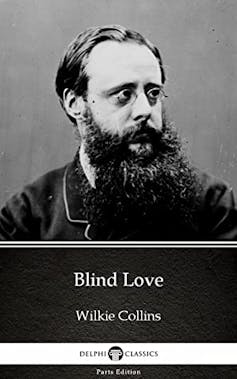 Remarkably, Collins always had a whole novel planned out in notes before he started writing – Blind Love was not hard for another writer to finish. That potent planning and attention to detail guides his highly intricate plots, whether he is writing mysteries or not, and the richness of his fiction is recurrently focused on the social, political and gender strains that he saw in the world around him. He represented these themes with a detail and power rarely recognised.
Unlike Dickens, Collins created strong, intriguing women like the brave, clever Marian Halcombe in The Woman in White or the boldly, even rashly, self-assertive Magdalen Vanstone in No Name. His novels, after those very first two, always deal with issues and problems of the present day in a very identifiable England.
There is much more to read, and to think about, in Collins's work than has traditionally been noticed. In recent years his reputation has been rising: American critics have seen his richness and strength more than most.
But there is still a way to go to recognise him as a full member of that remarkable group of mid-19th century major British writers, along with Benjamin Disraeli, Elizabeth Gaskell, Charles Dickens, Mary Elizabeth Braddon and George Eliot.
Stephen Knight is the author of The Complete Fiction of Wilkie Collins (Routledge 2022).
WorldNewsIntel