From classic western films onwards, many cinematographers have made use of far flung places to transport viewers to other worlds and different times.
Stories inspired by the west of Ireland have benefited from the beautiful visage that its landscape provides. John Ford's The Quiet Man (1952) showcased the rolling hills of Connemara as the mise-en-scène for his award-winning romantic comedy drama. Tourists still come in search of Sean Thornton's house, travelling along Ireland's Atlantic edge to see what remains of the "old way of life".
Exactly 70 years later, Martin McDonagh's The Banshees of Inisherin (2022) – winner of four awards at this year's Baftas and also nominated for nine Oscars – uses the islands of Achill and Aran to provide a dramatic backdrop to his tale of two friends navigating change on and off their remote island. But the external gaze is slightly different now.
McDonagh's Banshees of Inisherin (knowingly) embraces some similar tropes about life in Ireland to The Quiet Man. But it could be argued that the scenery of the west coast now plays a much more active role in Irish film than it did in the 1950s. This shows how the industry has developed since that time.
Looking beyond the headlines of the critical and commercial success of Banshees reveals a story of a national industry gaining international recognition. Indeed, McDonagh noted his crew's surprise at the film being nominated (and subsequently winning) the Bafta for Outstanding British film because of its UK funding source, when it was made in Ireland by an Irish team.
Together with Dominic Power of the University of Stockholm, I have explored the evolution of a cluster of filmmaking businesses in the west of Ireland, as well as the role of Hollywood investment and the Irish language in its development.
The fact that one-quarter of all of this year's Oscars acting nominations are for Irish actors shows how far the Irish film industry has come since Brenda Fricker and Daniel Day Lewis's success with My Left Foot (1989) at the 62nd Oscars.
The attention those wins brought led to an immediate change in government policy. Bord Scannán na hÉireann (the Irish Film Board) – now Fís Éireann (Screen Ireland) – was reopened under the guidance of Michael D. Higgins (then minister for arts, now the president of Ireland) after having been abolished in 1987.
The fact the Irish Film Board was located in Galway (not Dublin, Ireland's capital city) was also critical to the kind of sector that has grown since. A vibrant indigenous film industry now exists in this part of Ireland.
Alongside the location of the Irish Film Board in Galway, the citing of a national Irish language broadcaster, TG4, further west in 1998 has created a cluster of economic and cultural activity. By 2021, the west of Ireland was home to more than 370 audiovisual companies, providing employment for 1,181 people across the six counties along the western seaboard.
Ireland, a place to procure cheap animators in the 1990s, also now boasts some of the world's top animation studios – three-time Oscar nominee, Cartoon Saloon being a great example.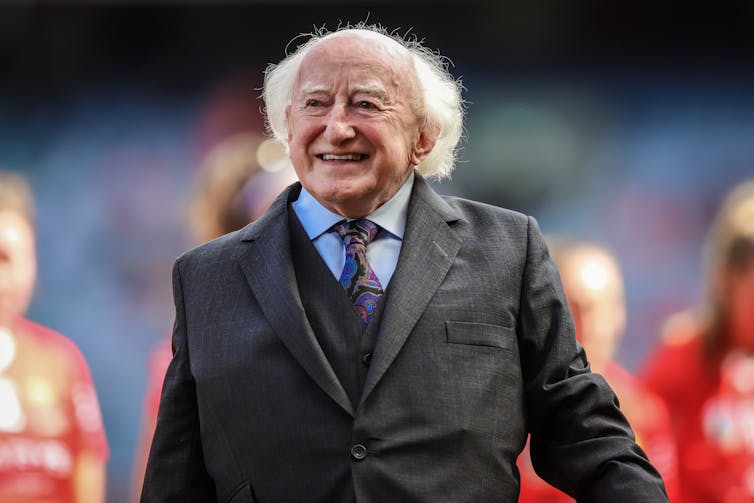 Foreign direct investment
Filmmaking shares many of the same traits as any other industry. Investors invest, products (movies) succeed or fail. In filmmaking, Hollywood plays the role of the "foreign direct investor", a well-known character in Ireland where more than 300,000 people are employed by multinational firms.
But Hollywood investors often shoot the scenes and leave. In their wake, tourist providers step in to cash in on the free advertising that stunning locations in blockbuster movies can bring.
The Irish Tourist Board played this game very well in the 1950s with the legacy of The Quiet Man. But in 2023 more sustainable benefits can and should be reaped from the sector through the foreign investment that Banshees can provide.
Other regions have similar stories to tell, having benefited from their own sprinkling of this Hollywood magic. Vancouver, Canada, has stood in for New York and other major US cities on screen, while Croatia has doubled the size of its tourism industry following the success of Game of Thrones, where parts of the series were shot.
But the best example might be Peter Jackson's use of his native New Zealand as the backdrop for The Lord of the Rings. This played a formative role in the growth of a national film industry worth US$2.2 billion (£1.8 billion) that is now recognised for its prowess in visual effects.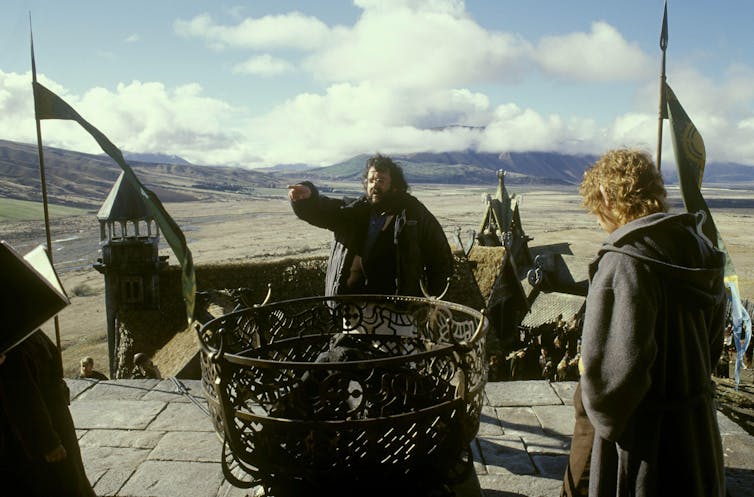 Telling local stories
The clusters of talent that develop in these places are not waiting for the next Hollywood script to choose their region as a backdrop; they are keen to tell their own stories to their own people – and whoever else will listen.
Agencies like the Film Board, TG4, and Ardan (and its production fund) have supported this evolution of the Irish screen industry. But a native language – even one that's under threat – has also been fundamental to success in the west.
Audiovisual production from the western periphery of Ireland has been about using the innate cultural asset of being able to tell a story well – in English but also in the Irish language. Recent examples from Arracht (Monster, 2019), to Black '47 (2018) and Calm with Horses (2019) have shown that these are stories others want to see and hear. The former has won national and international critical acclaim, while both of the latter can reach massive audiences via Netflix.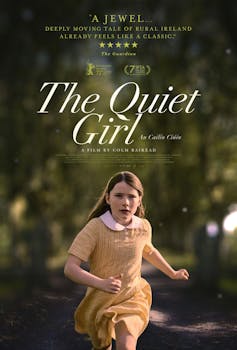 Most telling then among the embarrassment of nominations for Irish films this year, was that of Colm Bairéad's An Cailín Ciúin (The Quiet Girl). As well as a BAFTA nomination, it is also up for the 2023 best foreign language movie Oscar. This recognition reflects an industry in Ireland that is producing (writing, acting and directing) to the highest standards. It's telling its own stories in its own language.
Hollywood can come and go, but culture and creativity are ingrained a place. Like many remote regions sprinkled with Hollywood fairy dust in recent years, the west of Ireland's periphery is not just a pretty backdrop, but a place that inspires stories and helps nurture its own talent.