Regulatory bodies like Health Canada are intended to ensure that approved drugs go through a rigorous multi-stage process. However, clinical trials can't detect every side-effect or risk.
Once new drugs are approved for marketing in Canada, Health Canada continues to monitor them. This is to determine if the health benefits identified in pre-market trials hold up to further scrutiny, new safety issues arise or known ones are more serious than initially anticipated, and if the drugs are being used outside of their approved uses and populations.
All of that information is important for doctors and pharmacists and for people who will be using the drugs and should be publicly available.
Clinical trials
Potential new drugs are assessed in clinical trials before they can be authorized for sale in Canada. But in order to make it easier to clearly identify if the drugs are beneficial, these trials only enrol a very selective group of patients.
For example, people who are accepted into these trials need to have a definite diagnosis, they should only be suffering from the disease the drug is intended to treat, they shouldn't be taking other drugs, they may have to live near the site where the testing is ongoing — and the exclusions go on.
By one estimate, out of a potential 346 patients only 29 or fewer than 10 per cent, qualified for a trial looking at treating major depression. In addition, clinical trials often leave out children, the elderly, women, minority groups, people with disabilities and multiple other groups.
Usually only 3,000 to 5,000 people are exposed to an experimental drug in clinical trials. The much larger trials conducted for the COVID-19 vaccines, involving 30,000 to 46,000 people, were an exception to this.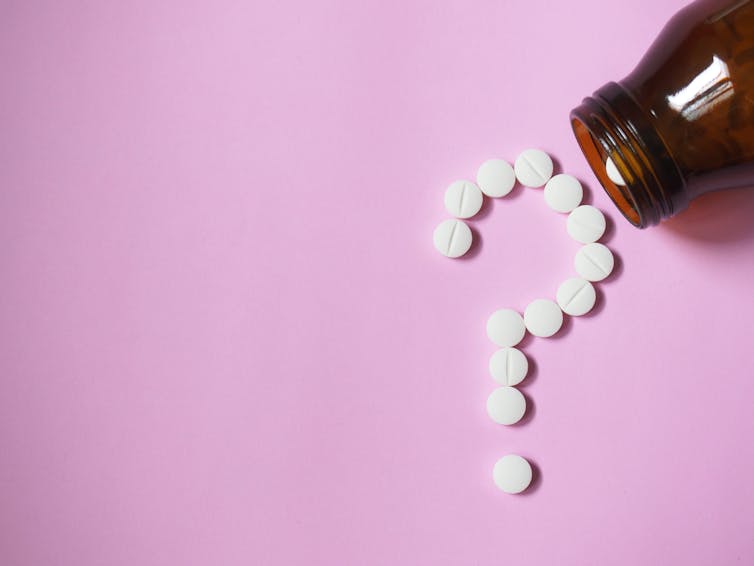 Previous research has shown that in order to detect rare side-effects, a trial needs to use the statistical rule of three: For example, if a side-effect affects one in 1,000 patients, a trial would have to enrol at least 3,000 people (three x 1,000) to have a 95 per cent chance of seeing even a single case. This means that rare safety issues may be missed entirely.
The result is that when drugs are finally approved, there are still unanswered safety questions, including about how drugs will affect demographic groups who were left out of the trials.
Drug safety programs
That's why when regulatory agencies like Health Canada approve a drug, they require the drug company to monitor post-market safety. These programs go by various names; in Canada and Europe they are Risk Management Plans (RMP) and in the United States they are Risk Evaluation and Mitigation Strategies (REM).
Canada's current RMP system has been in place since 2009. According to Health Canada documents, RMPs are mandatory when there is a significant degree of uncertainty respecting the risks associated with a particular drug or when a drug "presents a serious risk of injury to human health that warrants measures … to reduce the probability or severity of such an injury."
All new drugs that have never before been sold in Canada in any form, as well as all opioids, require RMPs to help safeguard the public.
Under these plans companies may have to conduct additional safety studies, set up registries to identify patients who are taking the drug, develop educational materials for health care professionals and/or patients, restrict access to the drug and commit to undertaking a number of other measures.
RMPs are not perfect and won't resolve all the safety uncertainties about new drugs. One European study estimated that after five years, only about one in five issues was settled. More definitely needs to be done to monitor post-market safety.
But RMPs are still a significant tool. Issues that remained unresolved in some cases were whether theoretical risks were actually seen in practice and whether there was enough information to determine if long-term data revealed new safety concerns.
Access to drug monitoring information
Doctors who prescribe drugs, pharmacists who fill prescriptions, researchers who study drug safety and especially patients who take the drugs all should have a right to know how safety is being monitored.
In the U.S., people can turn to a Food and Drug Administration website that lists all the drugs with REMS. There they can read about the goals of the REMS, a summary of the measures included in it, look at the materials that have been developed and how the effectiveness of the REMS plan is going to be assessed.
In European countries like Denmark there is a similar list of drugs with a RMP. Click on a hyperlink and it takes you to a summary of the RMP for the drug in question.
Health Canada currently has no such website, and acknowledges that this is an information gap. Two of Health Canada's stated goals in implementing a system of RMPs are to "support Canadians' timely access to safe, efficacious and high quality drugs and support ongoing evaluation of information that could have an impact on the benefit-risk profile of health products."
But without access to current information on specific drugs, Canadians cannot assess those risks for themselves, nor can they evaluate the monitoring program.
On top of this lack of transparency, Health Canada spends only one-third as much money and has only one-third as many employees monitoring drug safety compared to the amount of money and the number of people who are involved in approving new drugs.
Since February 2019, Health Canada has been a world leader in releasing the information that it used in deciding to approve new drugs. It has a website that lists drugs that weren't approved and what drugs it's considering for approval. There is a website with RMPs for substances that are harmful to the environment and human health, albeit with data from 2016.
It's time for Health Canada to do the same for drug RMPs. When Canada's Food and Drugs Act regulations are amended, transparency for drug RMPs needs to be made mandatory. But Health Canada does not need to wait until then to make this information available to Canadians.